Overview
**Click on the top banner image for more photos**
Some parts of Chennai and some outside are becoming wonderful bird watching sites. How nice will it be to go with an experienced Birding Guide using a high quality Spotting Scope / Binocular? Join the Birdwatching trip to enjoy your time.
Why should you do Birdwatching Trip with KeyTerns?
To get enhanced birdwatching with the Guide using high end Spotting Scope / Binocular
To do Birdwatching in the best locations depending on the season as chosen by the Birding Guide.
To experience the best Birdwatching, and learning several species of birds, their behaviours, sound and life.
To photograph best birds
Much more
Testimonials:
We have been getting appreciations for doing great job in Birdwatching trips. You may find in Google and TripAdvisor. Recent Birdwatching appreciations are below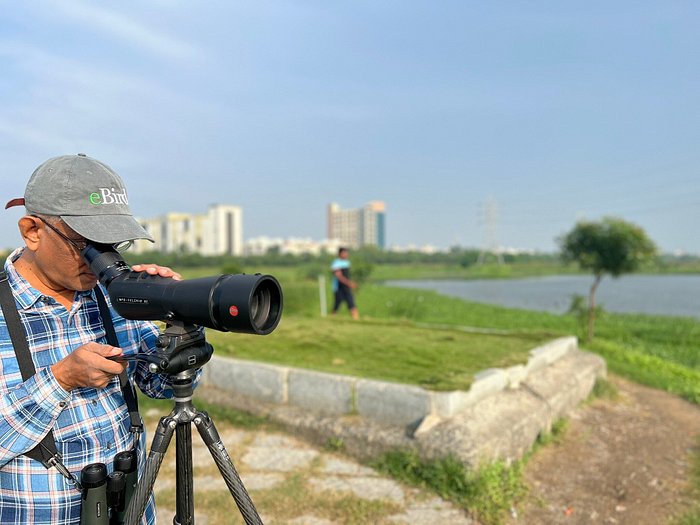 Cost:
Rs.7500 Up to 5 Persons and Rs.1500 Per Extra Person 
Includes Curation only and excludes Transport, Food, Entry Fee, Camera / Video fees, all fees for Foreigner, and anything other than inclusions.
More details are in Chennai Birding and refer Birding page for more Birding trips.
Please contact 7550042234 / keyterns@gmail.com to book.
Pickup Point:
At the Birding location as agreed with Guide
Photo album: 
Note:
Venue, Guide details, etc. will be shared once the registration is complete.
Sequence, if given, is indicative. Itinerary is subject to change
Package booking terms: 100% to be paid for booking.
Birding Guide
Curator profile: Curator is Subbu. He is a passionate Birdwatcher, Bird call specialist, Bird sound recorder and a Researcher providing lectures at various places. He can identify a bird by listening to the sound. He has contributed a lot to the Bird counting and is part of various Birding organizations. He uses high quality Spotting Scope or Binoculars to spot the birds at distance and explains.
#BirdWatching, #Birding, #Telescope, #SpottingScope, #BirdSanctuary, #Flamingos, #Ornithology, #Ornithologist
To get regular updates on this trip and future trips, kindly join the Birding WhatsApp group:
https://chat.whatsapp.com/KrBvBj3WpIuKvjUlabmaXR
4 Hours
Available on request
Chennai